Why shared workspace?
There are so many benefits of shared workspaces – particularly in uncertain economic times.
Not just for start-ups, shared workspaces are a growing trend. Generator attracts a cross-section of the New Zealand economy from corporates, global enterprise clients to boutique consulting firms – and the mix is expanding all the time.
If you need flexibility and want to grow, the best place to do that is when you're surrounded by other businesses doing the same thing with ability to foster connections and operate in a growth mindset.
There's no need to go and get a lease for six years or spend capital on an office fit out, just turn up and hit the ground running. And if things change for your business in six-months' time then we can assist to ensure your membership is catering to the way your business is changing.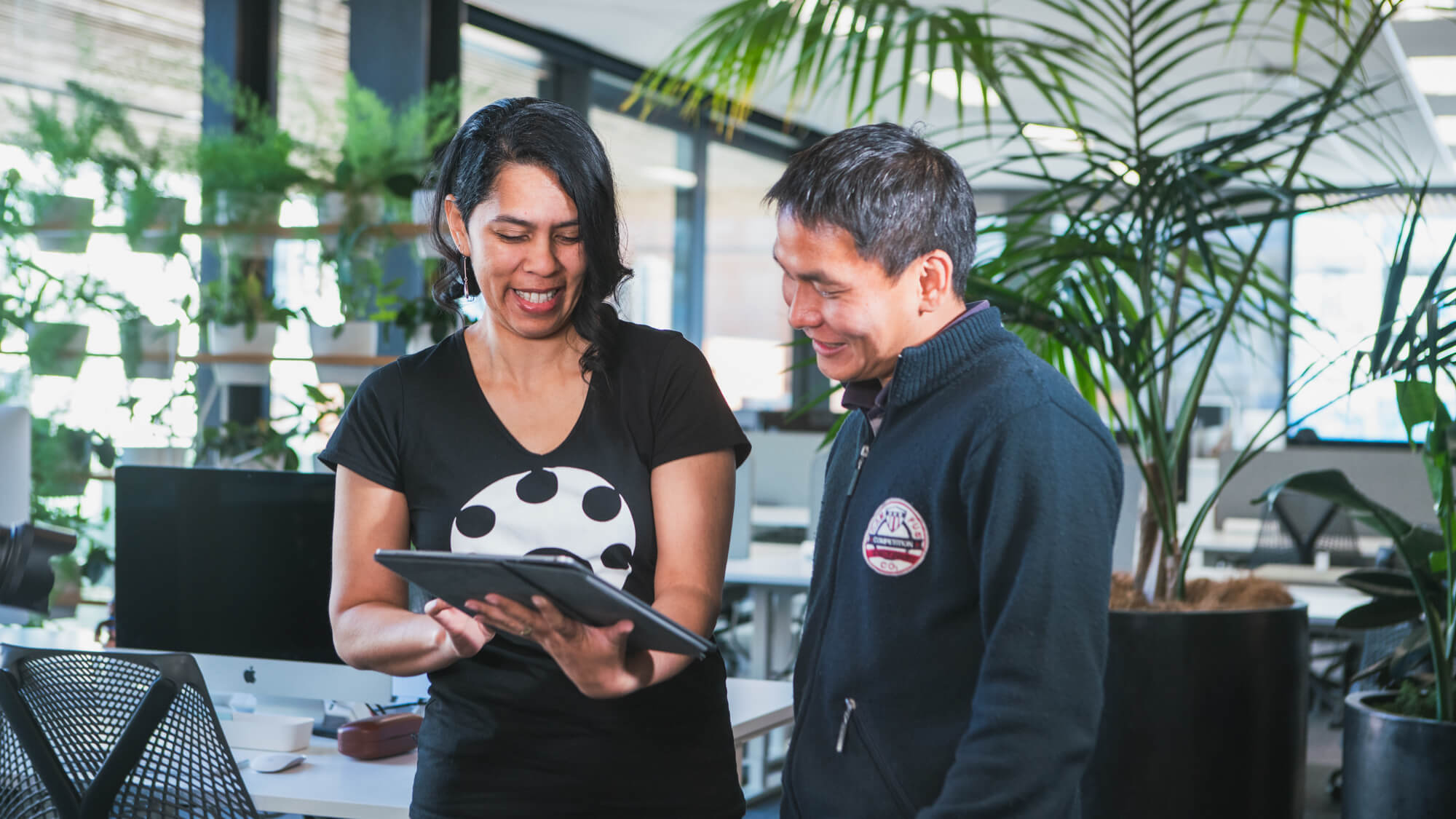 Why Generator is the best option for shared working
Vibrant community
Culture and community can make all the difference to a shared workspace. And no wonder, when everyone feels like they're part of something bigger, it's not just easier to attract and retain talent – productivity also goes up. Then there are other benefits ­– such as rubbing shoulders with likeminded businesses, collaborating and attending loads of community events – that you just can't put a price on. With almost 10 years of experience under our belt, Generator is passionate about growing and maintaining a thriving community. We pay attention to the 'little things' because we know they can make all the difference.
Beautiful spaces
Benefit from the efforts of the experts in curating inspirational and aesthetically pleasing workspaces with lounge and breakout spaces, fully equipped with the latest tech and within sought after locations. Generator members enjoy access to four sites in Auckland's CBD, each with their own character, from sweeping views of the harbour to exposed brick and loft style ceilings, innovative and purpose-built for businesses to thrive.
Cost and convenience
The shared working model is well suited to today's dynamic business landscape. The short terms offer low liability and the benefit of being able to grow or shrink as needed. Being part of a larger provider like Generator can open the door to several locations and sites and can provide long term growth solutions across its portfolio. The many membership options allow flexibility in the way you and your team work.
At Generator it's all about plug and play - by sharing infrastructure, you can reduce your costs and streamline your providers. You also get to make the most of our reception and office admin services, tech quality and support, cleaning and consumables, printer leasing, power, and the initial capital expense with fit out.
The old way vs. the Generator way
At Generator we help you do what you do best, run your business. As the Generator model takes over the traditional lease, there are so many good reasons to choose us:
PAY AS YOU GO
MEMBER RATES
BUSINESS HOURS
Get in touch
Ready to experience Generator or simply have a question? Fill out the form below and one of our friendly team will get back to you as soon as we can!
membership
Starting up? Moving? Expanding? We've got high performing business solutions for teams of any size.
Opes Partners
Ed McNight from Opes Partners
Generator is like high school – I turn up and all my mates are there. We work for a bit, we grab lunch and work some more. There's something special about getting so many people – all doing different things – in one space.