Plug into the Parliamentary Precinct
Home to 5,000 workers, Bowen Campus is a buzzing new precinct set across four buildings, home to a mix of government agencies and New Zealand's leading corporates.
Bringing the spark, and creating space for SMEs is Generator, New Zealand's leading flexible workspace provider.
Now Open!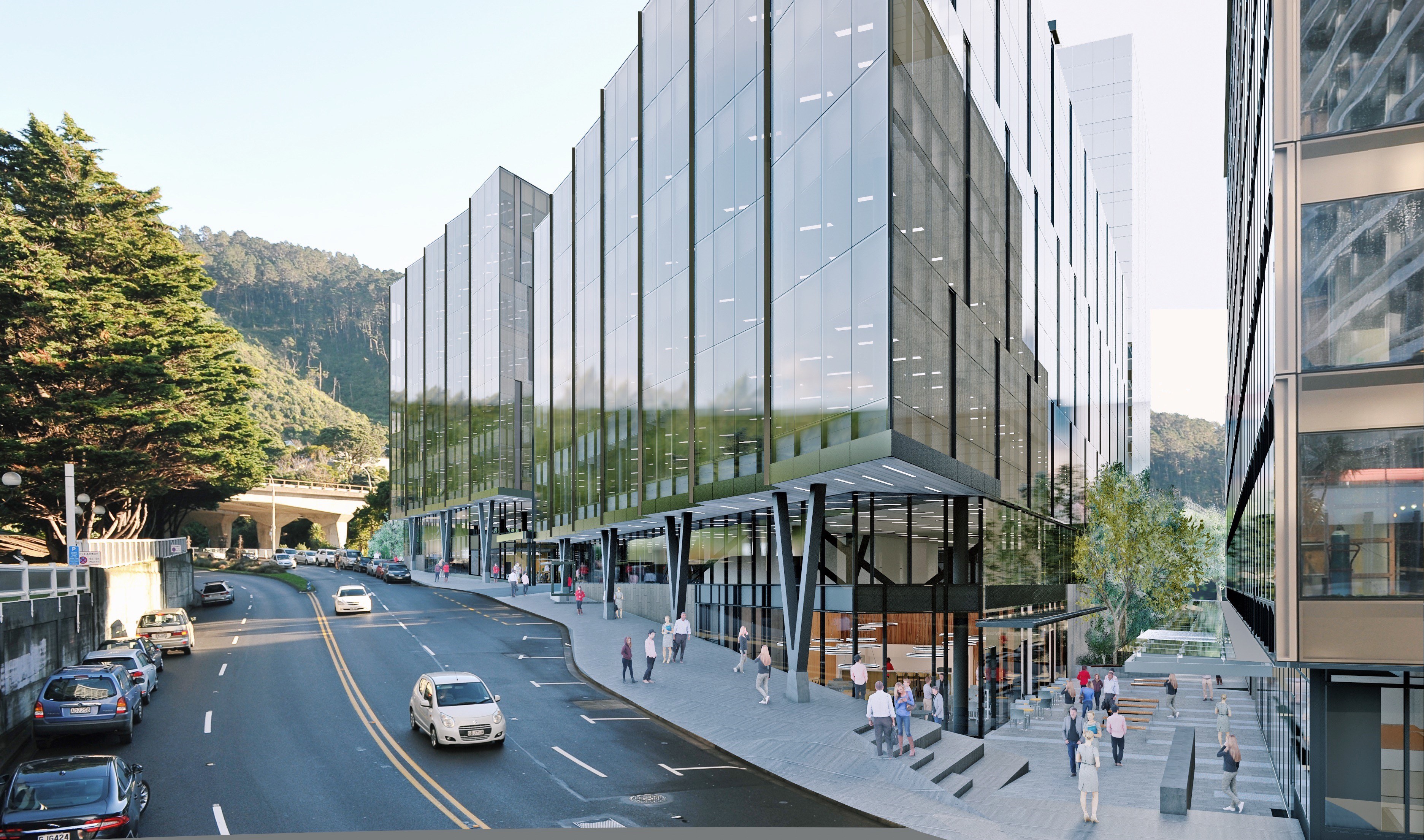 Be Part of Wellington's Engine Room
Bowen Campus offers the full range of Generator services and amenity – coworking, private offices, managed suites, breakout zones, chillout spaces and cutting-edge meeting and event suites, all within a dynamic community of like-minded businesses and people.
Built new to supercharge smart businesses
As a new build, 40 Bowen Street has a heap of features to minimise earthquake damage and support business continuity through multiple seismic events.
Built to IL2 – 100% of New Building Standard, it features steel framing and bracing that exceeds the building code. The building will utilise viscous dampers, these work to dissipate seismic energy protecting the building and interiors and prevent accumulation of damage over time.
For Generator members this means that you will be able to get back on site soon after any earthquake, reducing the impact on your business.
Generator's interior fit out has been thoughtfully designed for modern ways of working by Warren and Mahoney – creating a space that encourages collaboration, creativity and productivity.
Your Flexi-HQ
'Lease' is a dirty word at Generator, we prefer membership. Memberships are calculated on a per person basis rather than by square metre, allowing members to scale memberships up or down should employees only be in the office part-time, so you're always paying rent based on the exact size of your business.
When it comes to reception, basic admin services, tech servicing, furniture for employees, IT systems and support, cleaning and consumables, security, printer leasing and power, we'll take care of that. There's also no need for fit-out or renovation costs, avoiding the need for capital outlay and additional liability which unplugs the risk from growing your business.
Feel the Buzz
Located on Ground and Level 1 of 40 Bowen Street, Generator Bowen Campus is at the heart of a campus that is transforming Wellington's Government Precinct.
The campus consists of four buildings interconnected though a network of laneways. When the campus is complete in 2023, its expected that there will be around 5000 workers in the area.
Already home to a mix of government agencies and New Zealand's leading corporates, Generator creates space for small to medium businesses to be part of the action and build critical business networks.
Adding to the buzz is retail, food and beverage to support the 5000 workers.
Get in touch
Ready to experience Generator or simply have a question? Fill out the form below and one of our friendly team will get back to you as soon as we can!
membership
Starting up? Moving? Expanding? We've got high performing business solutions for teams of any size.
Key Features
New Build 100% National Building Standard (IL2)
Secure biking parking with power for e-bikes
Showers and towel service
Multiple informal breakout spaces
Targeting 5-Star Green-Star
Download Info Pack
Download the Bowen Campus prospectus - everything you need to know in one document.
Become a Member
Keen to join our Bowen Campus community? Check out our membership options below to see if anything fits the bill. We've got something for everyone, but if we're not quite ticking all your boxes, just let us know – we'll come up with a solution that works for you.