Innovation starts here
A shared office space and supportive environment where innovative companies of all sizes can thrive. Full of interesting and inspirational spaces – from small, plant-filled crannies to soaring ceilings and sleek lounges. And, of course, it's all supported with Generator's full range of always-on, high-quality services.
Based on NZ's smartest street, this site is the perfect home for innovators, both large and small.
Meet the team
Nancy Blacklaws
Community Coordinator
Hannah Tilsley
Member Concierge
Maddie Thomas
Member Concierge
Amy Jackson
Event Manager
Clarissa Naidu
Event Coordinator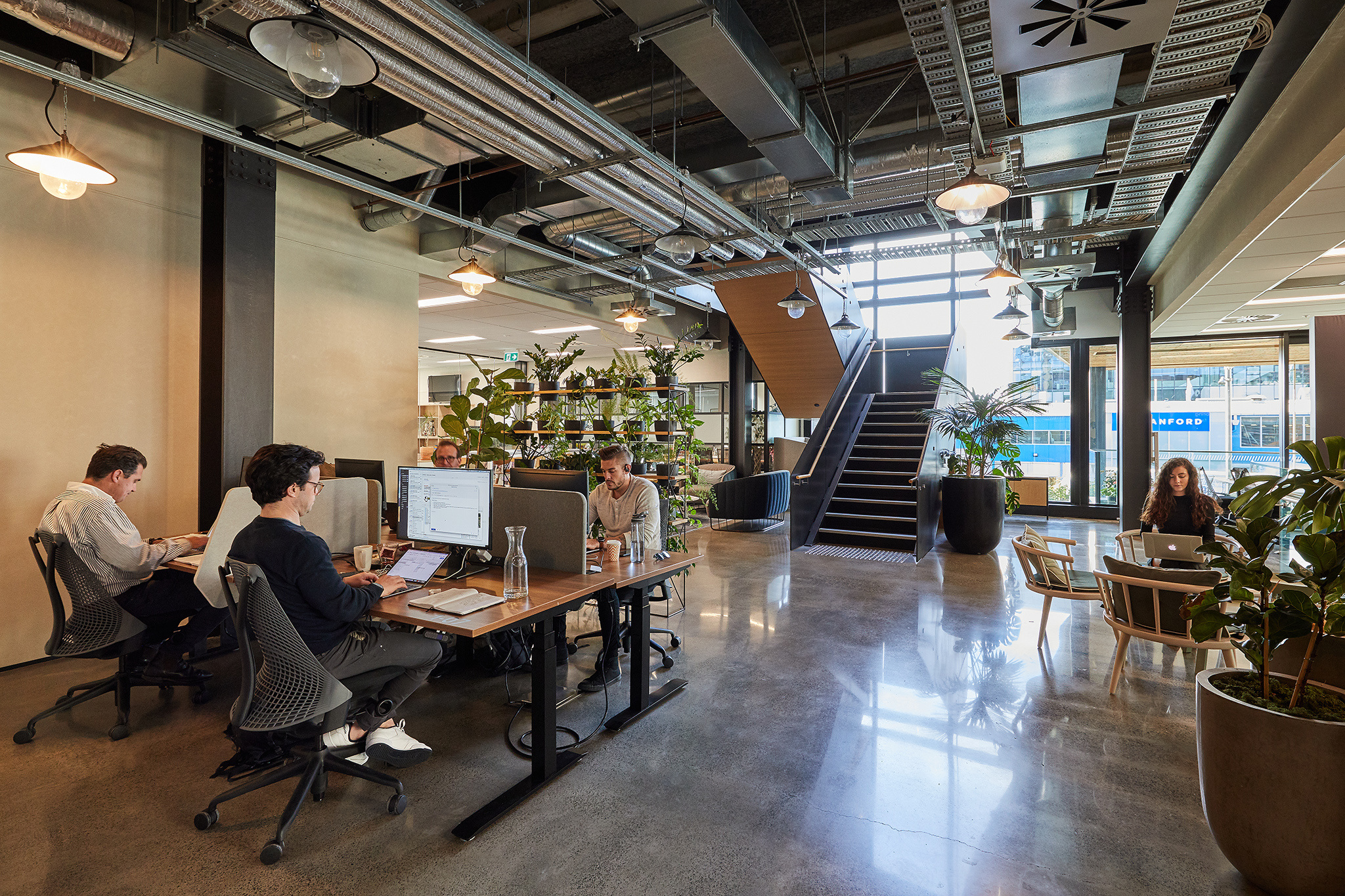 Become a Member
Keen to be part of our 12 Madden and GridAKL community? We're servicing businesses of all shapes and sizes, especially in the innovation field. Check out our membership options below to see if anything fits the bill. We've got something for everyone, but if we're not quite ticking all your boxes, just let us know – we'll come up with a solution that works for you.

Grid AKL: 12 Madden Street
The home of innovation.

Host an event at 12 Madden Street
12 Madden Street offers a comprehensive range of urban chic event spaces. From interesting and inspirational environments, to blank canvases, small plant-filled crannies, soaring ceilings and sleek lounges. It's all here for the hosting.
Spaces available at 12 Madden Street

In the area
Silo Park
During the summer season, Silo Park plays host to more than 50 events, activations and exhibitions attracting people from all over Auckland.
Viaduct Harbour
The Viaduct Harbour is home to over 30 bars and restaurants and is a superb place to dine and relax, enjoy a night out, or simply watch the world go by.
North Wharf
The only north-facing wharf in Auckland, North Wharf has a sun-drenched outlook and is the perfect waterfront destination for a long lunch, dinner, a leisurely stroll or a catch-up over coffee.
Auckland Fish Market
Recently refurbished, The Auckland Fish Market offers the freshest seafood and cuisine from around the globe in a fun courtyard setting.
Victoria Park
From the sprawling green fields of the park to the historic buildings that make up the Victoria Park market, this neighbourhood in the city centre is perfect to head to when you're in need of some relaxation.

Get in touch
Ready to experience Generator or simply have a question? Fill out the form below and one of our friendly team will get back to you as soon as we can!
membership
Starting up? Moving? Expanding? We've got high performing business solutions for teams of any size.
events
Generate outstanding meetings, workshops and celebrations – from funky to functional, we host Auckland's most interesting options.